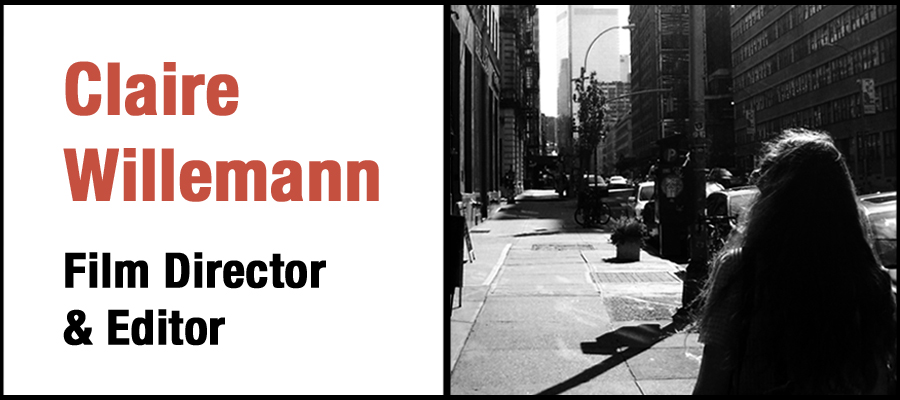 Claire Willemann (born in 1986) is a film director and editor currently living in the east of France. In 2010 she obtains a master degree from the art school of Mulhouse, France, where she developped a mix-media practice using often  video and sound. She also has a master degree in journalism, communication and audiovisual from the University of Dijon, France (2013).
Since 2012, she makes her films, also in collaborating with artists, or working for art centers, to produce artistic films, or promotional and educational documents.
To propose a project and ask for my services, please contact me
This is the web site of Claire Willemann as film director and editor.
To see the website of the artist Claire Willemann.